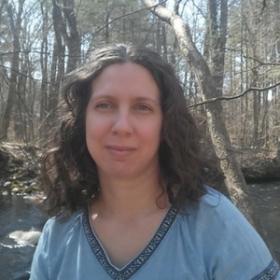 Cari Nadeau
Operations and Communications
Cari comes to Inner Compass Initiative with a passion for healing in all forms. She spent many of her younger years with debilitating anxiety. Eventually, after trying lots of different treatments, she went to a psychiatrist and was prescribed antidepressants, without informed consent. Feeling desperate, she took them and found that as the years went on, the anxiety became debilitating depression as well.
She knew deep down that her brain wasn't broken, even though that's what everyone told her.
Cari has tried twice to get off of antidepressants and plans to try again soon using what she's learned over the years and now with Inner Compass Initiative and ICI's The Withdrawal Project. 
She studies and practices energy healing and yoga and loves to share these practices with others so they can connect more deeply with themselves.
Cari believes we need more human and earth connection so we can view what is called "mental illness" in a new light and give these experiences the respect and attention they truly deserve.  She believes that these experiences are calling for us to come together to heal ourselves, our relationships, and our planet.