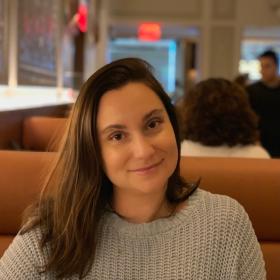 Sheila Wojciechowski, MS MHC
Social Media Development, Content Creation, Outreach and Community Building
Sheila is a mental health counselor born and raised in NYC, living with her husband Ryan and husky, Sam. She is passionate about informed consent, helping to change the conversation around all things "mental health" and what it means to thrive in today's chaotic society. She has spent many years working with neurodiverse individuals as a teacher, school counselor and family therapist, providing direct support, resources and consultation services to promote growth, inclusivity, and community integration. Sheila also spent time working in research at NYU and with the New York VA, providing counseling services to veterans diagnosed with PTSD and much more.
Since first crossing paths with psychiatry in 2005, Sheila has spent 15 years navigating what she now considers a broken system, in desperate need of reform. After learning about the revealing work of investigative journalist Robert Whitaker, she began to question everything she was told about having imbalanced brain chemistry that would require lifelong medication. After an excruciating taper, she learned firsthand what it was like to experience drug withdrawal and is still recovering from years of iatrogenic harm today.
Sheila is committed to using her lived experience to help educate and support those wishing to break free from the mental health system and change the narrative around the way we think about "mental illness". Through her work with ICI/TWP and other advocacy efforts, she hopes to continue providing resources, information and guidance around safer medication tapering and encouraging lay people to tell their stories. She believes firmly in the power of community and its role in the healing process and is working towards the goal of creating a circuit of in-person psych drug withdrawal support groups in the tri-state area.