MISS Foundation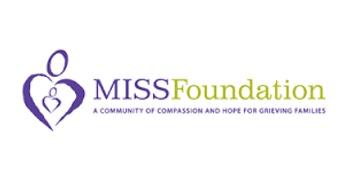 From Joanne Cacciatore, PhD, founder of MISS Foundation: 
"Welcome to the MISS Foundation's online support site. If you are a family member experiencing the death of a child, we extend our deepest empathy. There simply are not words to express the depth of the sorrow. We are here to share the pain and we want you to know that we will walk with you.
There is so much to learn and see in the MISS Foundation website. In addition to the online support site, we also have face-to-face support groups in certain areas and HOPE Mentors available all over the world. We have a network of Compassionate Bereavement Care providers who are specifically trained in traumatic grief who may be available to offer support services in your community. Our Forums offer online support group board 24/7, fully moderated for safe space. We have sections for families with specialty information for dads, grandparents, and siblings. In our professionals section, there is information on our workshops, resources, and speakers available to present in your facility about many topics relating to child death. We offer a contemplative retreat with skilled leadership that brings grieving families together each year in a beautiful and meaningful setting.
And there is so much more information contained in our pages…take your time and browse."
Resource category
Resource type
Resource link